Cantilever Sewing Box
I made this sewing box for Nicky for her 2013 Christmas present. She wanted a box that was much bigger than her old sewing box so I scaled up the dimensions by about a third.
I wanted to use box joints on the sewing box so I needed to build a jig for making box joints using my router table. Details of the jig can be found here on the Box Joint Jig page.
The stock is just 10mm thick pine from B & Q cut to length and with the box joints made with my jig. I cut the grooves for the box bottoms using a Record grooving plane. The box bottoms are 4mm plywood. The lids are made again with 18mm pine boards glued up to give the required width. The finish is Ronseal Diamond Pine Varnish.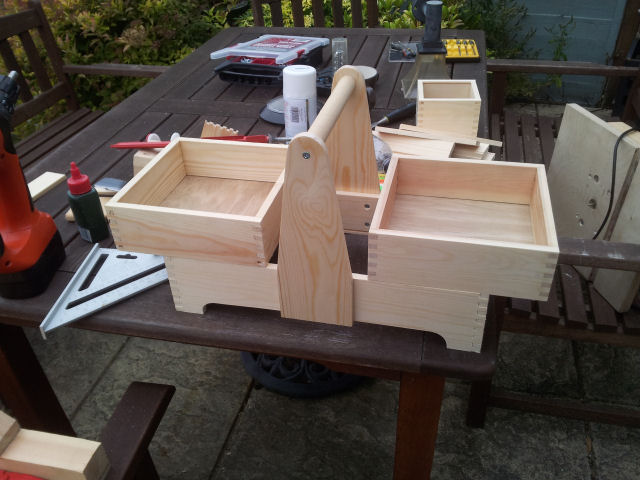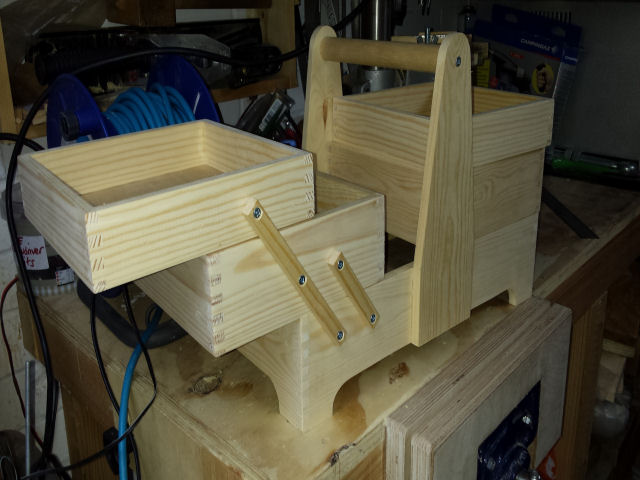 A couple of photos of the finished box with a happy customer.